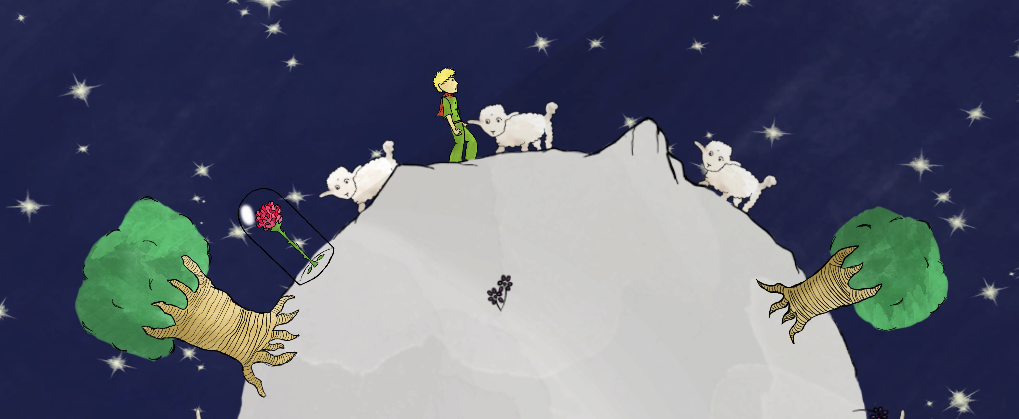 The Prince and The Flower
A downloadable game for Windows
The Prince and the Flower
---
You're alone, in a tiny planet, and you want to protect your flower from every danger, you want to watch it grow and to do so you have to send sheeps and trees far away, flying trought space on paperplanes.
Controls :
---
Menu
arrow up and down : Navigate up and down.
Credit
Escape : Go back to Menu.
Game
Arrow left and right : Move on the planet.
Space : Fire a paperplane, the longer you press, the further it goes.
R : Reload a paperplane.
Escape : Go back to Menu.
Informations
---
A game created by PommePoireGameJam, a student team who discover game creation. We were three on this game jam and create the game in 1 day and half.
Developer's twitter : https://twitter.com/DrMakorj

Design artist twitter : https://twitter.com/macouta_

"It is the time you have wasted for your rose that makes your rose so important." ― Antoine de Saint-Exupéry, The Little Prince
Install instructions
unzip the archive and launch Prince.exe